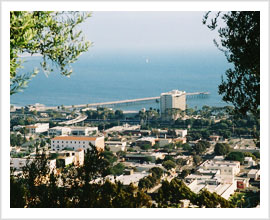 How much parking is available and how many cars will it hold?
Email us for information.
How many people will the park accommodate?
250-300.
Can we serve alcohol?
Yes, with insurance and a licensed caterer. No self service alcohol is allowed.
Is the Cross and parking lot area lit at night?
No, the park is not lit at all. For evening events, you would need to bring in additional lighting.
Are there bathrooms or running water?
No, but you may contact JW Enterprises at 1-800-350-3331
or visit www.jwenterprises.com to arrange delivery of portable bathrooms.
Is shuttle service for parking provided?
You may arrange for your own shuttle.
Do you provide seating/chairs?
No. Please call a rental company.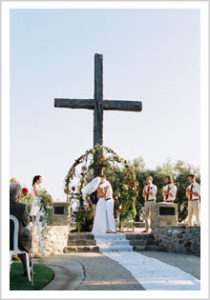 Is there electricity?
There are 2 20amp circuits located on the Cross base which can accommodate a small PA system.
Are there dressing/changing facilities?
No.
Are there trash bins available?
Yes. There are multiple trash cans, but we require that all trash be removed from the area following your event.
How long can we reserve the park for our event?
A non-refundable donation of $300/hour with a two hour minimum. The park will remain open to the public during daylight hours.
Who do we call in case of an emergency?
911 for police/fire/ambulance. Other: 805-258-3153‬
What kind of liability insurance do you require for an event?
For receptions, we require a $1 million, one-day special event policy. These normally cost around $175. Go to wedsafe.com to purchase or, contact your insurance agent.
Is there disability access, wheelchair access or disability parking?
Yes. 
Can we park cars along the street entrance to the park?
Yes, you may park along one side of the street entering the park. An open fire lane into the park is required for safety.